- MICHEL FAGOT -
LE CLOS DE MARZILLY
VINTAGE 2010
– THE SPICY SMOOTHNESS –
Instant Pleasure
Clos de Marzilly is made from a historic vineyard located in Hermonville, from a single grape variety, Meunier, and from a single year, the exceptional 2010 harvest.

On the nose, a delicate aroma: roasting and heat. They represent the signature of the Meunier.
A creamy mouth, will open on a woody mâche. Rich and subtle, the exotic nuances and the black red fruits (cherry and blackberry) will bring greediness.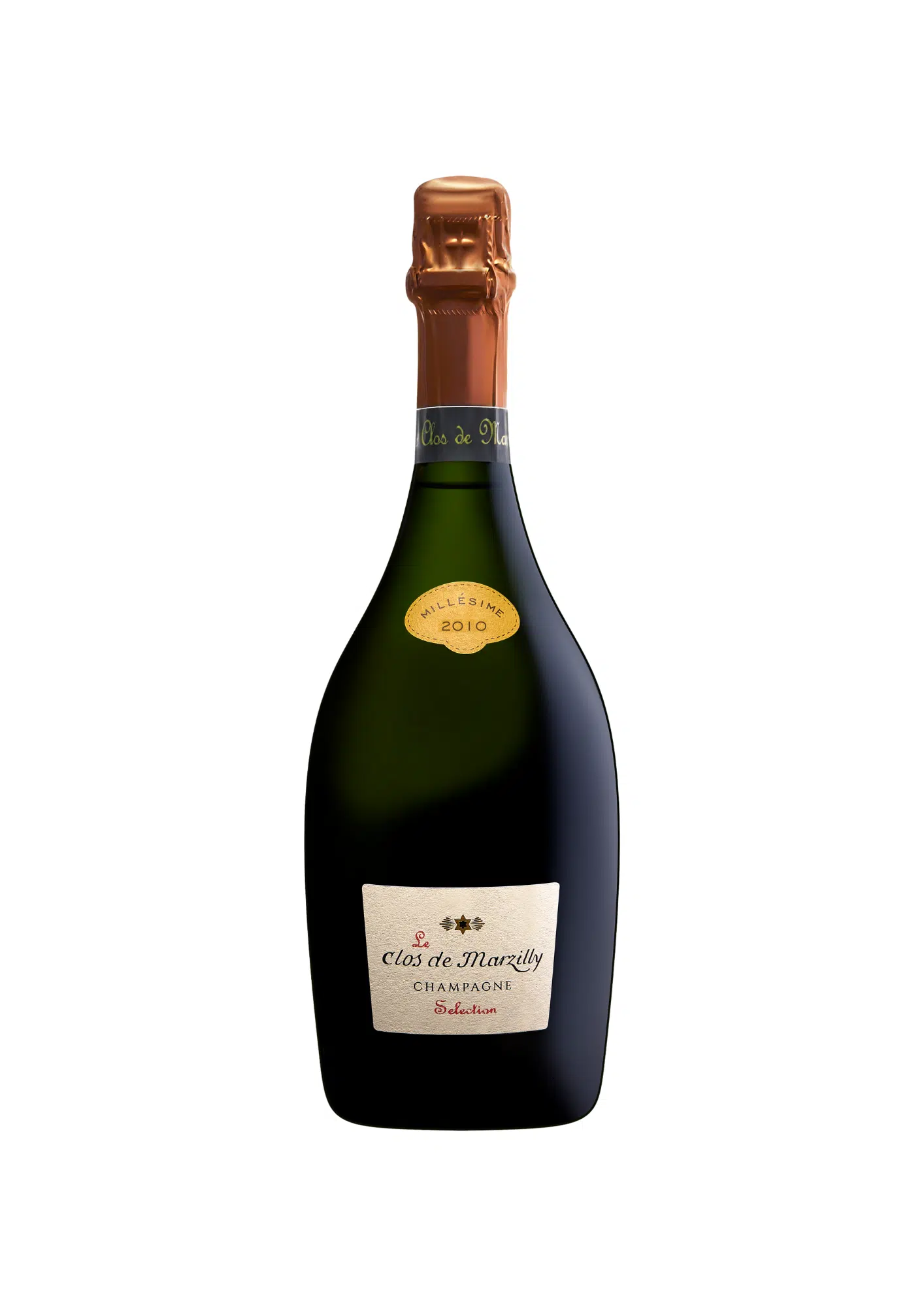 Grape varieties
100% Pinot Meunier
This vigorous grape variety is particularly suited to the more clayey soils, such as those of the Marne Valley, and is better suited to climatic conditions that are more difficult for the vine. It produces supple and fruity wines that evolve a little more quickly over time and bring roundness to the blend.

A Unique Plot
The Plot : LE CLOS DE MARZILLY
The Clos de Marzilly is a historic clos of a few acres, dating back to the 14th century, from which wine was produced for the Bishop of Reims. This exceptional parcel of land comes from a sandy-clay soil from the Saint-Thierry massif in Marzilly, a locality located next to the village of Hermonville, once famous for its fairs, its wines and its castles.

YEAR - 2009
The ripening of the grapes took place under exceptional water conditions: after a very dry and rather hot spring and summer, abundant rainfall occurred around August 15, a period during which the growth of the grapes went hand in hand with the sugar content of the berries.
The major concern was the rapid progression of botrytis, with some sectors very affected on the eve of the harvest, and a phenomenon of rapid "turning" that had not been observed since 1967.
Providentially, in September, the return of a period of good and dry weather favored the rigorous sorting of the grapes in the plots.

Food and wine pairing
It is the wine of the "bon vivants" and lovers of life! To be served with an old refined Comté cheese or a scallop carpaccio with truffle oil.