- MICHEL FAGOT -
LE CLOS DE MARZILLY
VINTAGE 2009
– VEGETABLE TENDERNESS –
Instant Pleasure
Clos de Marzilly is made from a historic vineyard located in Hermonville, from a single grape variety, Meunier, and from a single year, the exceptional 2009 harvest.

Of great mineral vibrancy, its nose will open on a vegetal velvety.
The soft mouth is carried on a minty breath and will evolve on elegant perfumes of pastries.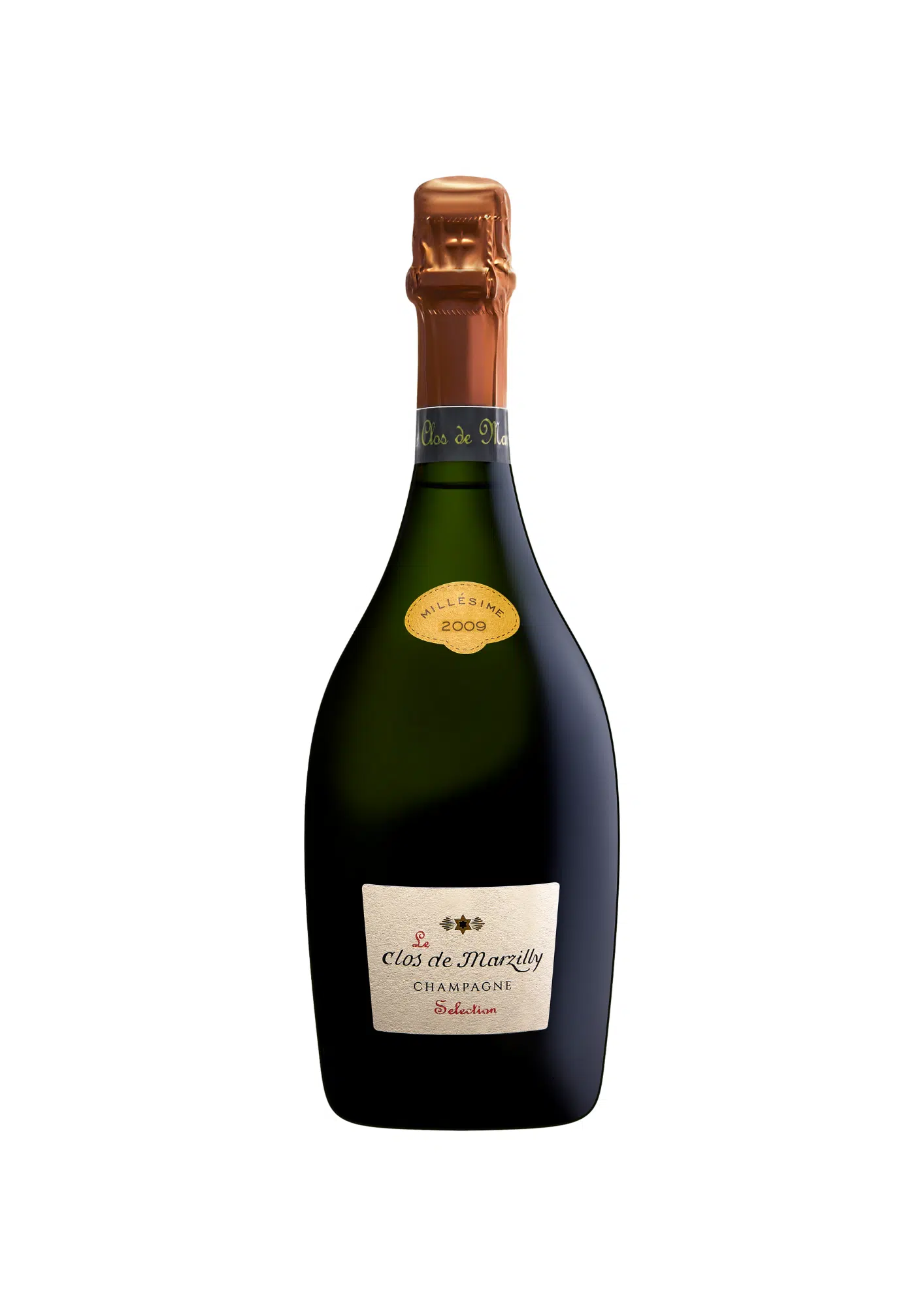 Grape Variety
100% Pinot Meunier
This vigorous grape variety is particularly suited to the more clayey soils, such as those of the Marne Valley, and is better suited to climatic conditions that are more difficult for the vine. It gives supple and fruity wines that evolve a little more quickly over time and bring roundness to the blend.

Single Champagne PLot
The Plot : LE CLOS DE MARZILLY
The Clos de Marzilly is a historic clos of a few acres, dating back to the 14th century, from which wine was produced for the Bishop of Reims. This exceptional parcel of land comes from a sandy-clay soil from the Saint-Thierry massif in Marzilly, a locality located next to the village of Hermonville, once famous for its fairs, its wines and its castles.

The Year - 2009
The maturation of the grapes took place this year under real summer conditions that the Champagne region had not known since the summer of 2003.
Hot, dry and very sunny weather accompanied the "veraison" during the second half of August.
The main consequence of the rainy interlude at the beginning of September will be an increase in the size of the grapes before the first pruning.
The return of summer weather from September 5th allowed the grapes to complete their maturation in optimal conditions.

Food and wine pairing
This delicate Champagne, likes the reunion in small committee and will agree perfectly with a duck breast on fresh figs.