- MICHEL FAGOT -
LE BOIS D'AMOUR
SELECTION 2018
– A LIMITED EDITION –
When Chardonnay expresses itself in the most beautiful way
Planted in 1987, this beautiful parcel of Chardonnay is located in Hermonville, in the northernmost region of Champagne.
Singular and confidential, this great wine is a Blanc de Blancs parcellaire.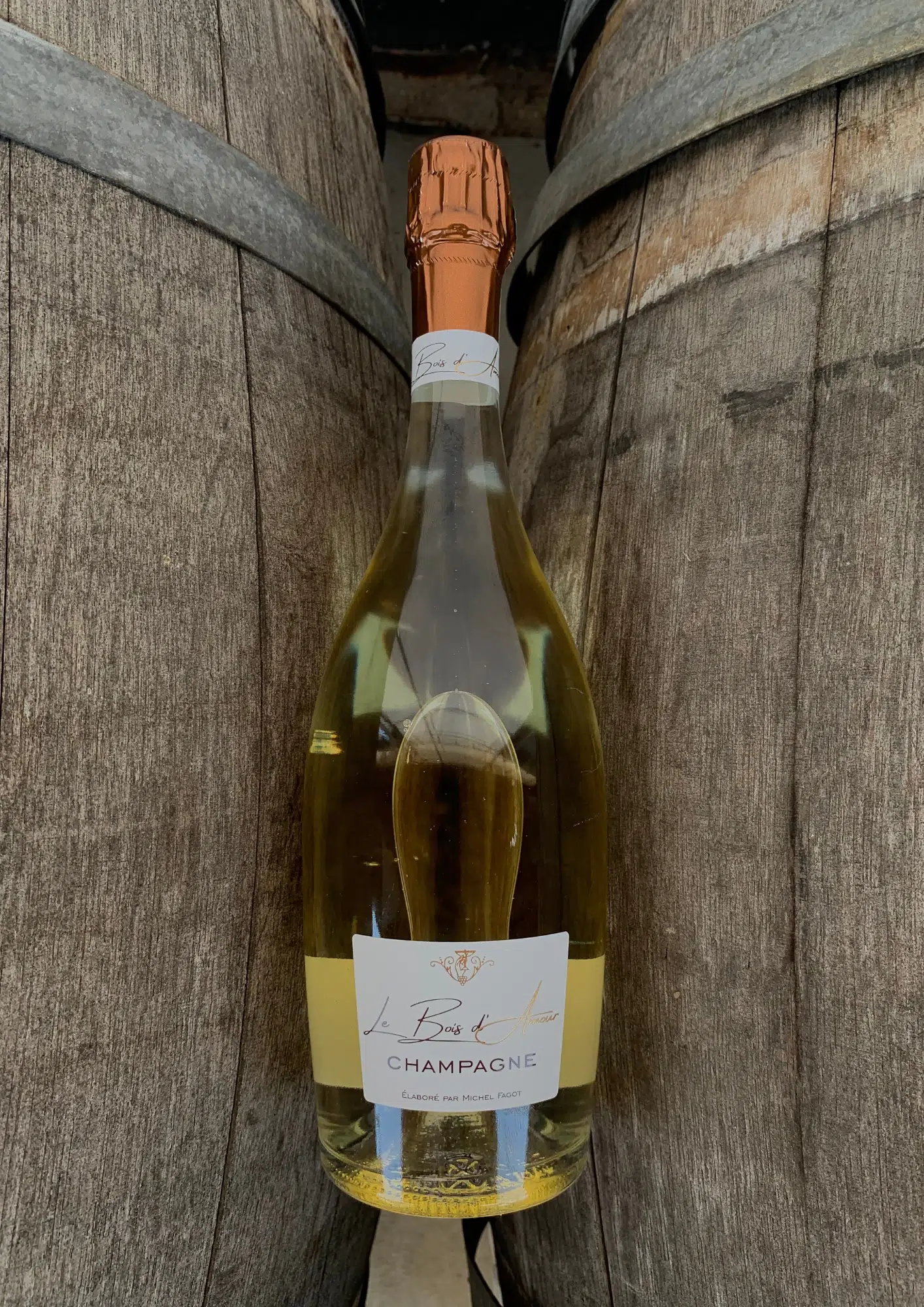 Food and champagne pairing
This Champagne will reveal all its personality on a nice seafood platter and will illuminate the end of year celebrations.