- MICHEL FAGOT -
BRUT ROSÉ PREMIER CRU
– Life in pink glasses –
Moment of pleasure
Tinted pink with salmon pink shades, this Champagne offers plentiful effervescence, forming generous bubbles, which settle in a thick cordon round the edge of the glass. Add a touch of wood strawberry and cherry on the nose. Nice attack in the mouth, where this wine appears fresh, assisted by fruity aromas that titillate the nose. Superb structure and roundness. Fruity aftertaste with hints of honey. It is best as an aperitif, with red-fruit desserts or simply with fresh fruit.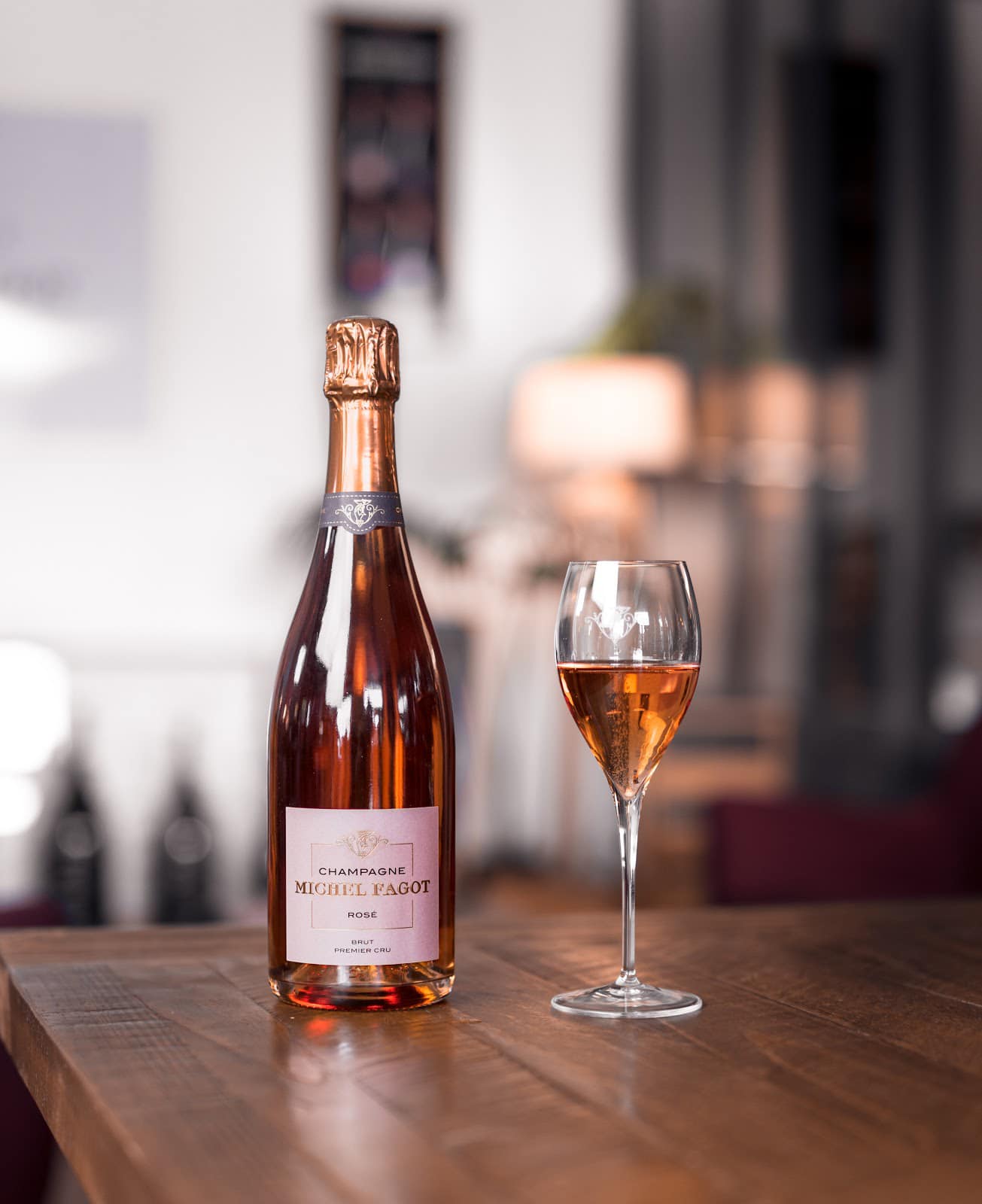 Serve with
Champagne Brut Rosé accompanies white meats and grilled meats. It is also perfect with desserts, such as red berries charlotte cake or raspberry vacherin.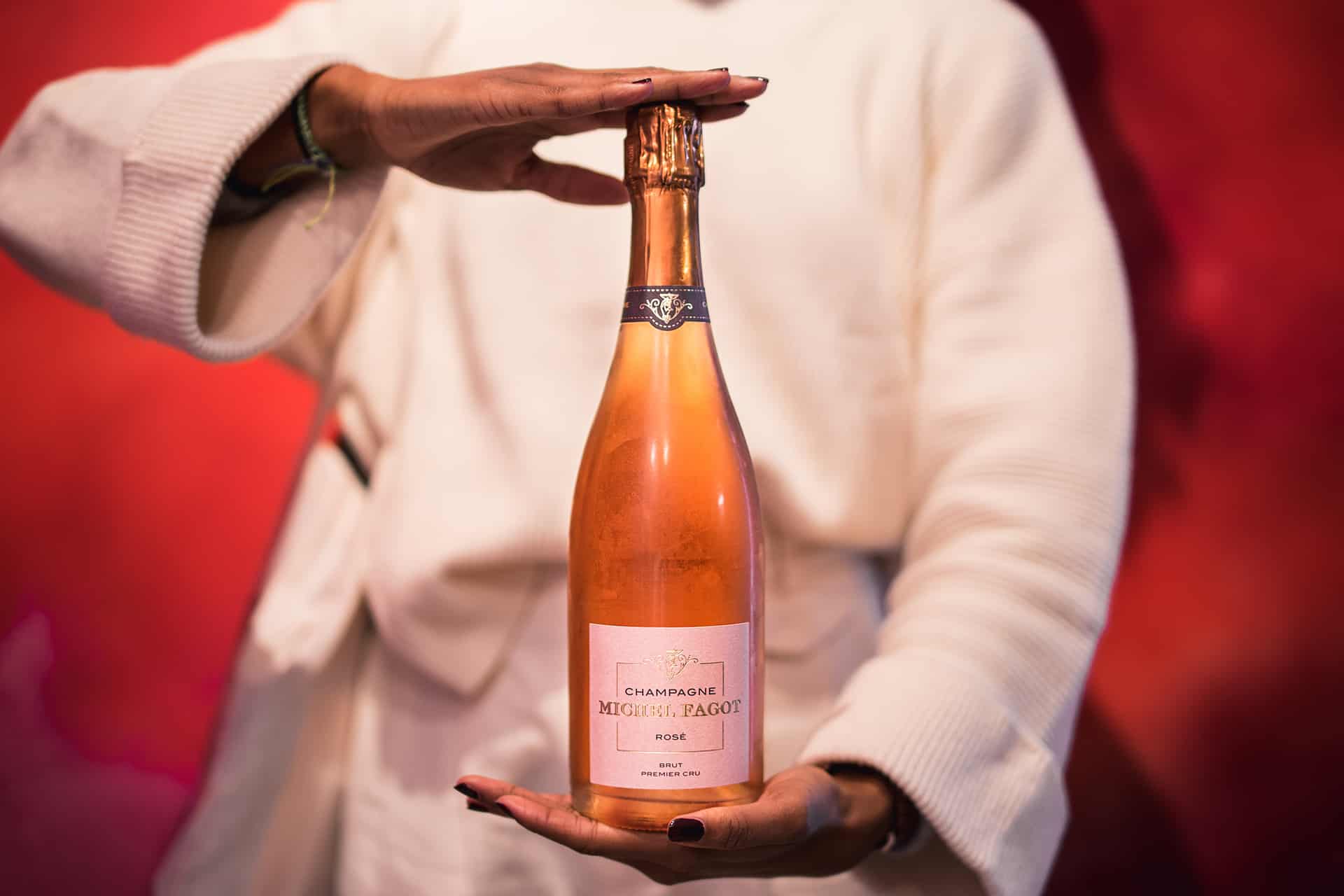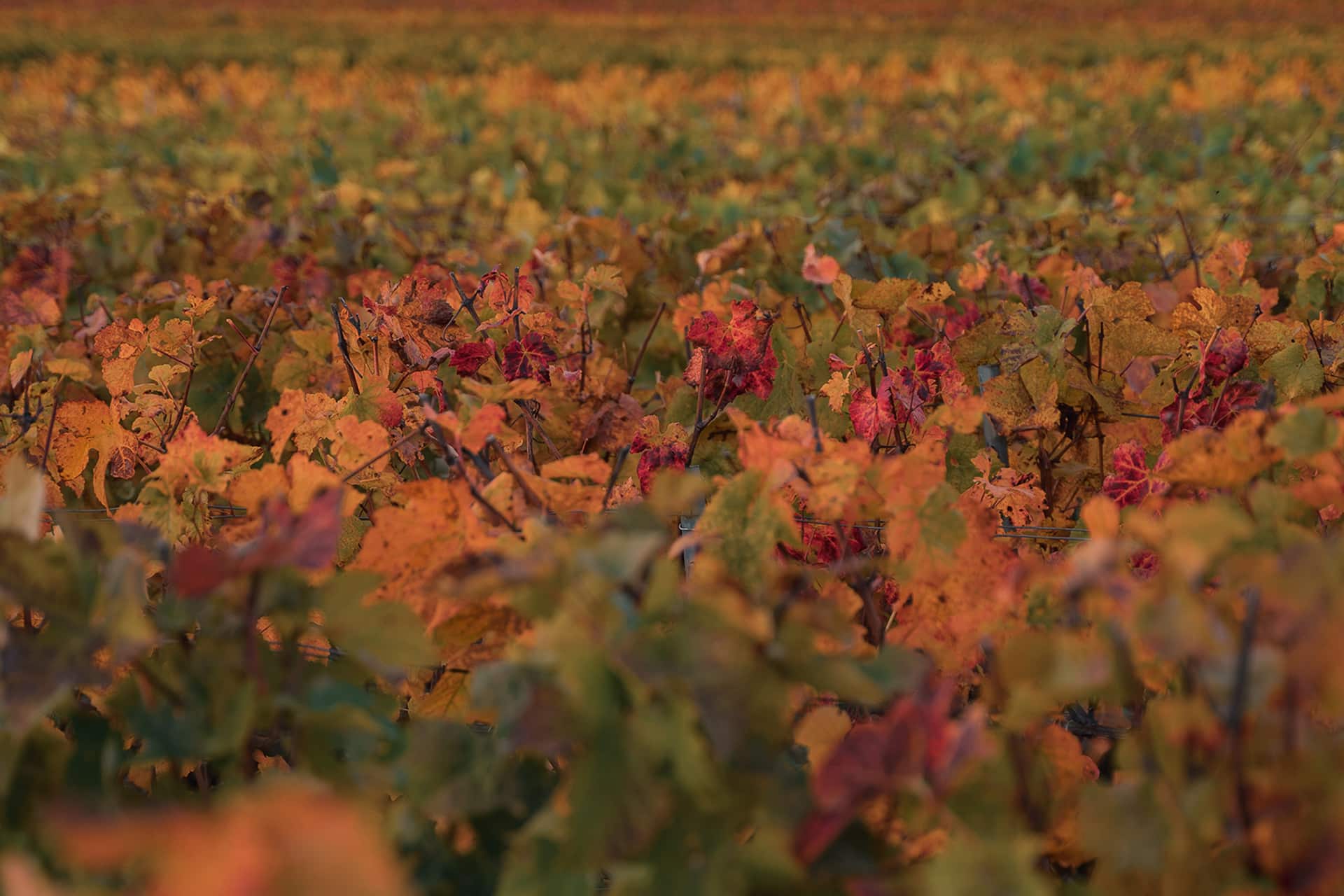 Grape varieties
40 % Chardonnay - 50 % Pinot Meunier - 10% Pinot Noir The method of creating Champagne Rosé Michel Fagot consists of adding Pinot Noir to the white wine.